Our Curriculum
Learn what subjects are on offer.
Educating for the Future
The learning journey at St Clare's honours the developmental stages in a student's life. Based on leading educational research and the best of today's technologies, we prepare students for the future by teaching them how to think critically and creatively, how to communicate effectively and how to lead and work both independently and collaboratively.
Educating for the Future
Religious Education
As a Catholic school we also have a strong religious dimension that runs through all the KLAs and is also formally recognised as the KLA of Religious Education.
St Clare's students take part in formal Religious Education every day, based on the new Catholic Schools Parramatta Diocese curriculum that is relevant to our students and to the world they live in. Our senior students also have the option to select Studies of Religion I and II and Catholic Studies.
Religious Education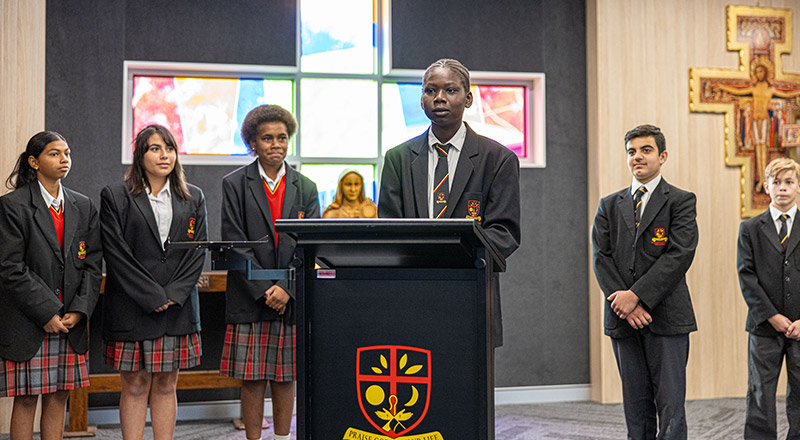 St Clare's follows the curriculum approved by the Education Standards Authority (NESA) covering all key learning areas. Much more than a basic formal curriculum, St Clare's offers a range of learning experiences that ensure all students are engaged, challenged and stimulated.
Years 7-8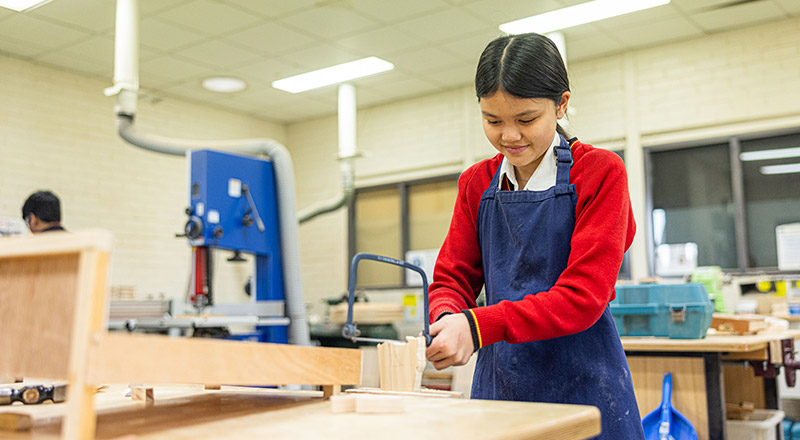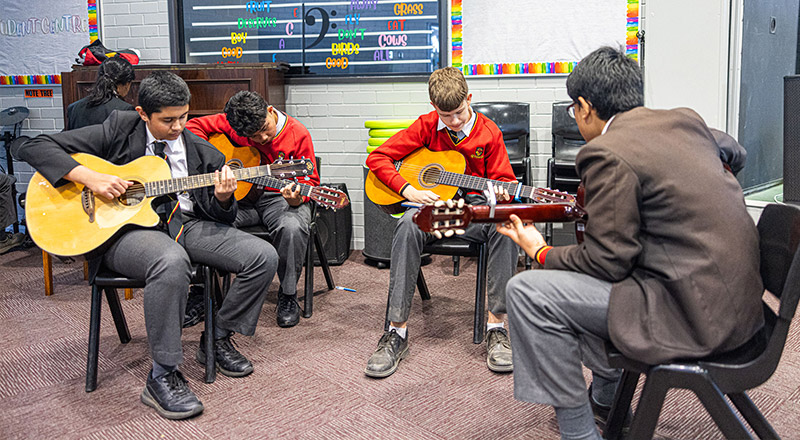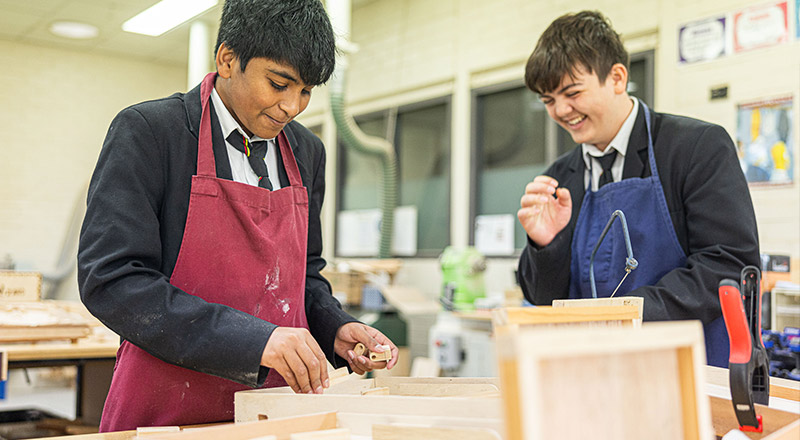 Our Stage 4 students are prepared for secondary school studies with a range of subjects over the two years that give them a strong foundation.
Religious Education
English
Mathematics
Science
Australian Geography, History, Civics and Citizenship
Technology
Visual Arts
Music
Personal Development, Health and Physical Education
Language (Year 8, Italian)
Years 9-10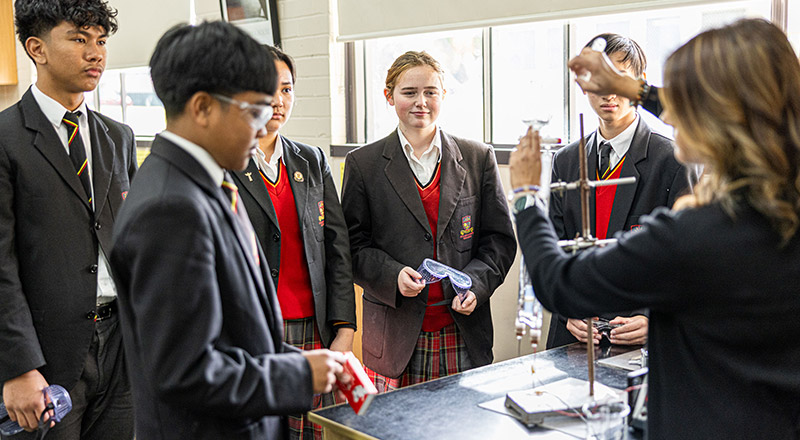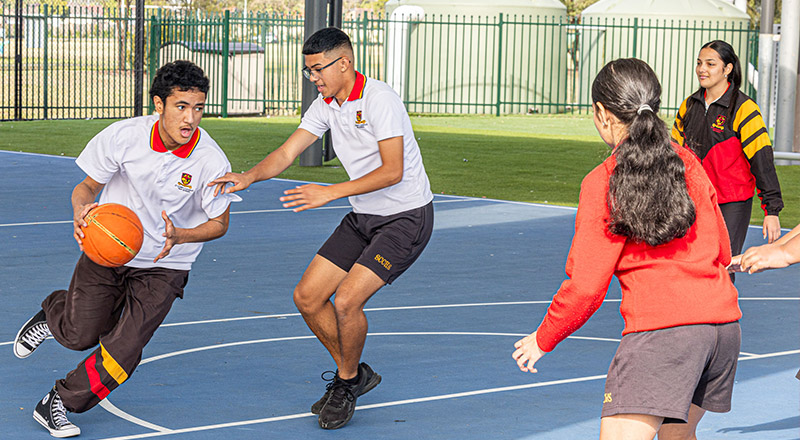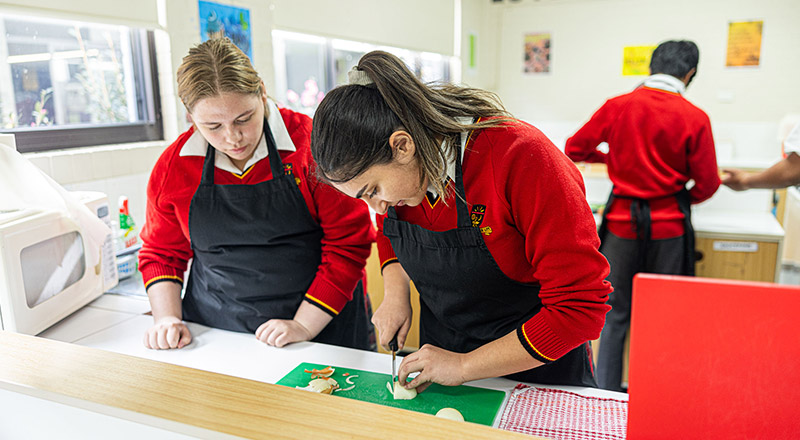 In Stage 5, students continue to build on the core subjects learnt in earlier years and are able to select two elective courses from a wide range of subject areas.
Core subjects:
Religious Education
English
Australian Geography, History, Civics and Citizenship
Mathematics
Science
Personal Development, Health and Physical Education
Personalised Learning
Electives include:
Business Services (VET)
Commerce
Drama
Food Technology
Graphics Technology
History Elective
Industrial Technology (Timber)
Information and Software Technology
Information Technology (VET)
Italian
Music
Photography
Physical Activity and Sports Studies
Textiles Technology
Visual Arts
Years 11-12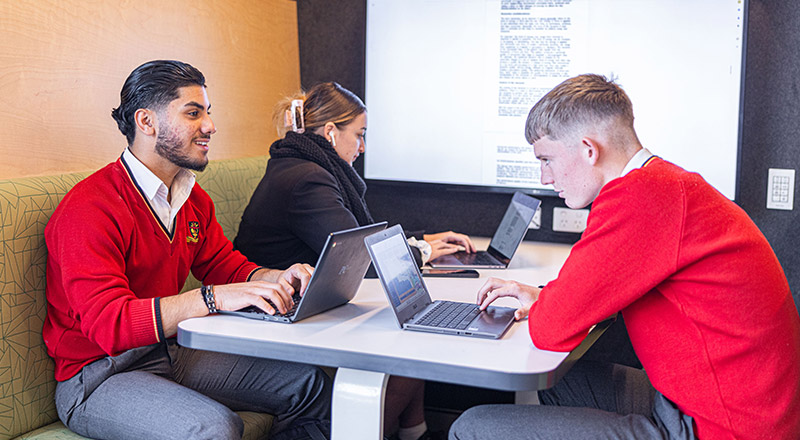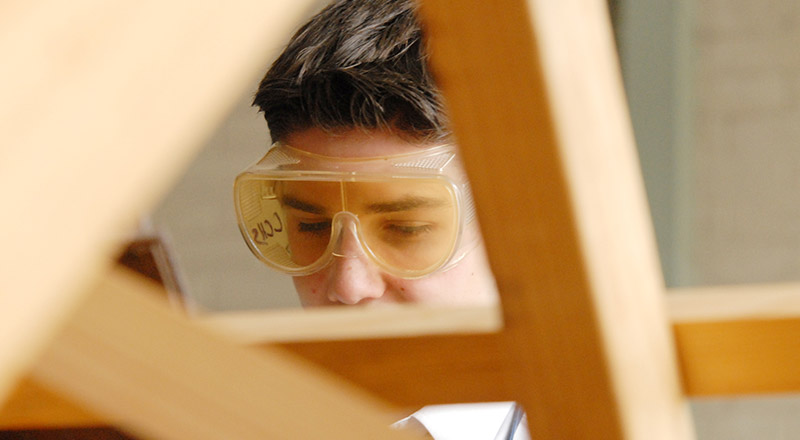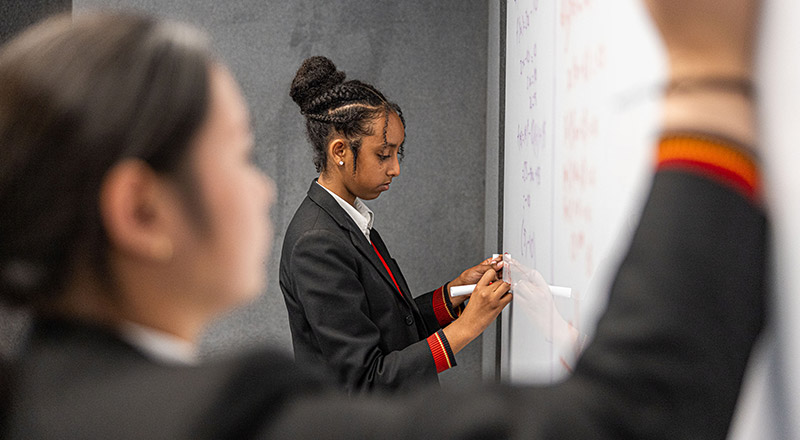 In their senior years, we prepare students for their future studies, vocational choices and career ahead.
Electives:
Religion (Catholic Studies, Studies of Religion 1 & 2)
English (Standard, Advanced, Extension 1 & English Studies)
Mathematics (Standard, Advanced & Extension 1)
Science (Biology, Chemistry, Physics & Investigating Science)
Business Studies
Economics
Food Technology
History (Ancient & Modern)
Industrial Technology (Multimedia, Timber Products and Furniture)
Technologies
Legal Studies
Music 1
Personal Development, Health and Physical Education
Society and Culture
Software Design and Development
Textiles and Design
Visual Art
Content Endorsed Courses (not calculated for ATAR):
Exploring Early Childhood
Photography, Video and Digital Imaging
Sport, Lifestyle and Recreation Studies
Work Studies
The innovative Catholic Schools Parramatta Diocese School of Now program offers a unique learning experience for Year 11 and 12 students in a contemporary hybrid setting. This modern-day approach provides senior students with access to a greater range of extension courses and specialised electives that may not be offered at our school, helping them to achieve their personal career and study goals.
The blended learning format using both virtual and face-to-face teaching methods optimises students' learning experience with support from expert HSC teachers with specialist knowledge.
Catholic Schools Parramatta Diocese is a leading provider of Vocational Education and Training (VET) opportunities. Our school offers this pathway to students to develop their hands-on skills, industry knowledge and real-world experience by learning from professionals in the field.
VET allows students to pursue their own interests and passions, providing them with the tools to take charge of their learning and their future. Theoretical knowledge is translated to practical ability in VET, building a sense of identity and purpose through relevant, engaging education.
We offer a varied curriculum that is engaging and relevant!
Contact St Clare's TODAY to learn more about our innovative learning community.