Facilities and Resources
St Clare's provides modern learning spaces that support collaboration and enhance a variety of educational experiences.
The learning spaces at St Clare's are designed to enhance the learning opportunities of our students.
From the latest technology to flexible seating options and adaptable class sizes, students will learn how to work both independently and as part of a small or large group depending on the task at hand.
We take our social responsibilities seriously and make efforts to behave sustainably where possible, using water tanks to maintain our grounds and large solar panels for energy efficiency.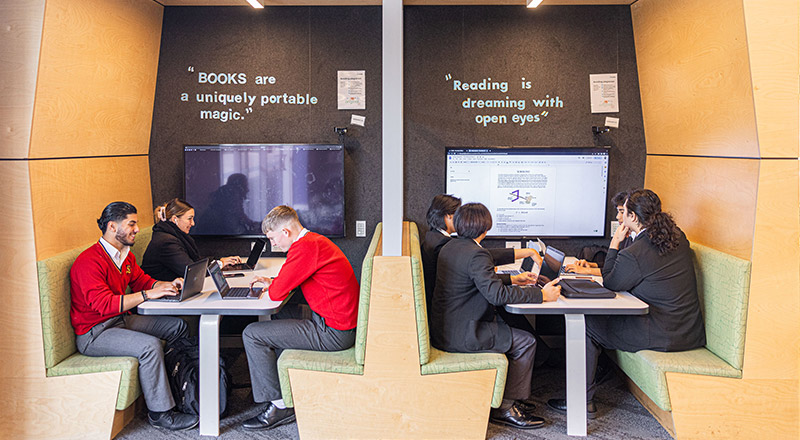 Take a 360° virtual tour
We invite you to explore our school facilities and discover what makes St Clare's a great place for your child.

Designed for Learning
St Clare's is proud to offer the very latest resources and purpose built learning facilities to meet the needs of today's students. Our learning environment includes: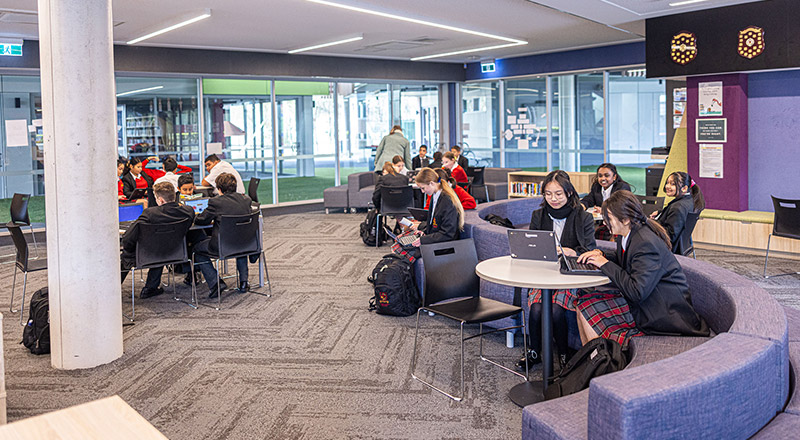 Our approach to learning blends indoor and outdoor learning spaces and includes break-out spaces for focus tasks or independent study. Technology is integrated into all spaces.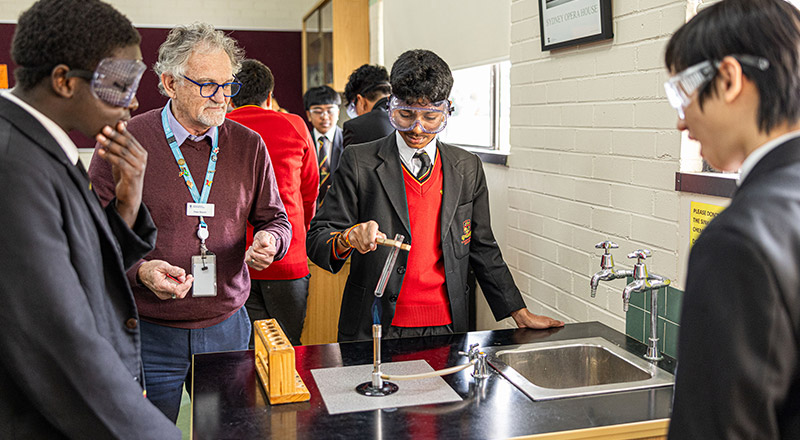 Our modern, fully equipped labs with dedicated experiment zones allow for engaging hands-on learning and a creative approach to science theory.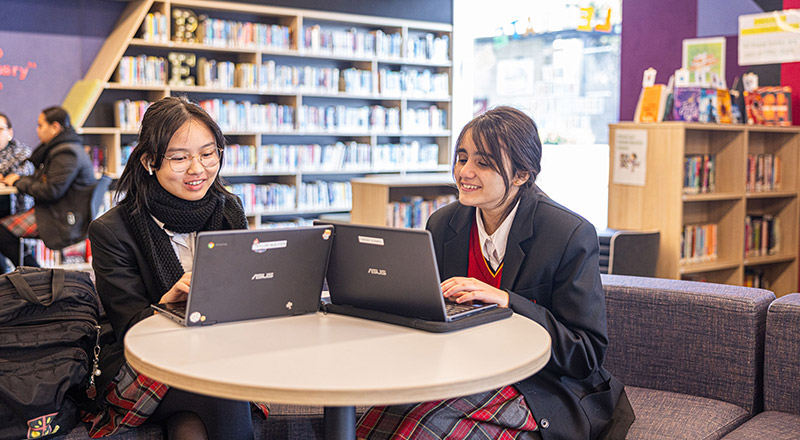 Our welcoming library space is home to a variety of resources including computers, AV equipment and the latest literature.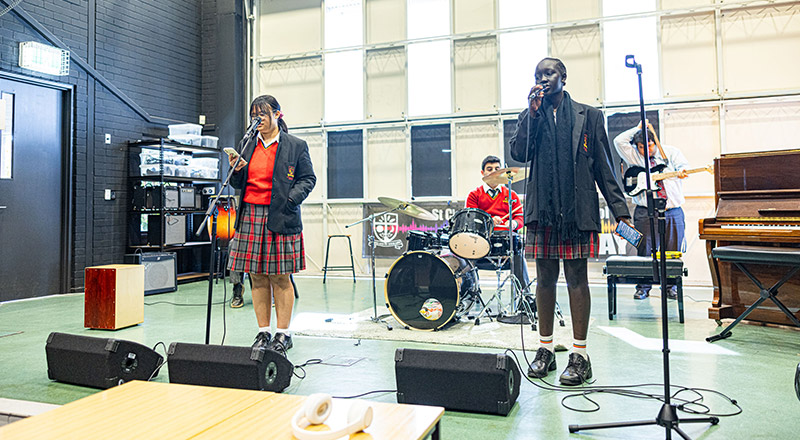 Our music rooms offer a range of instruments in addition to professionally outfitted rehearsal and performance spaces.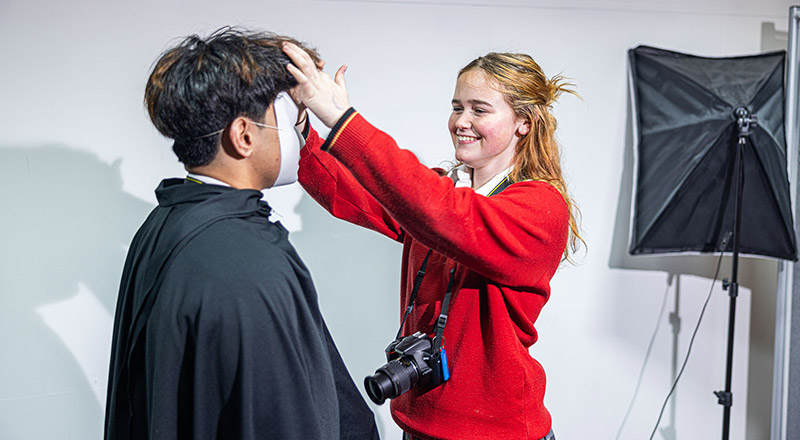 We encourage creativity as an essential skill for future success, supported by our resource-rich facilities.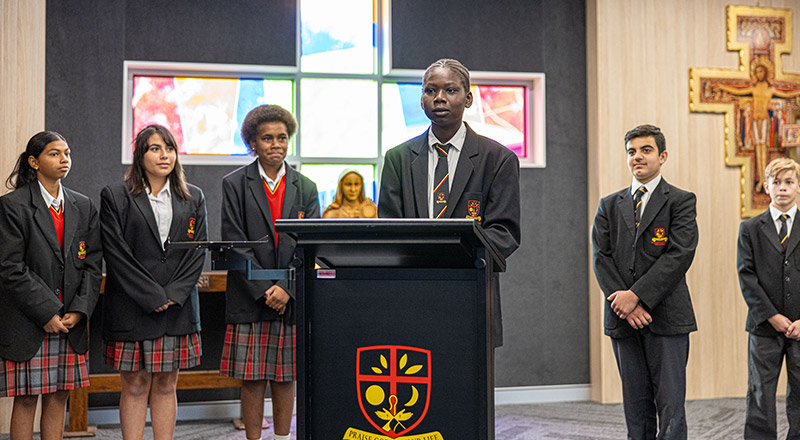 We nourish our students' faith with regular school masses in our own chapel, which also provides a place for personal prayer and reflection.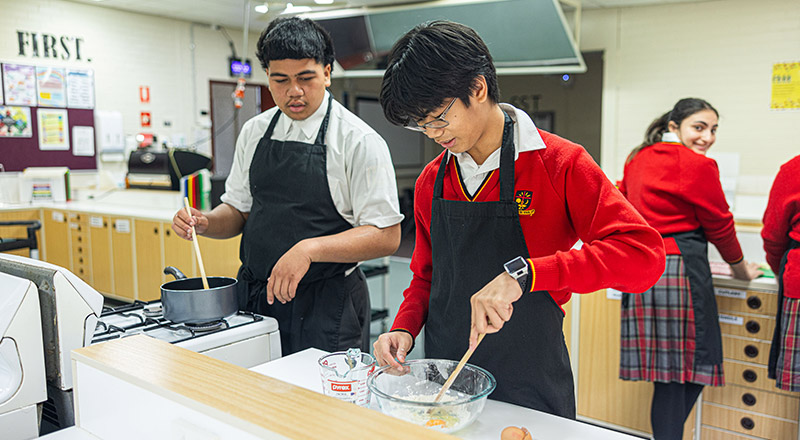 Our fully equipped kitchens enhance student practical experiences in hospitality and food technology.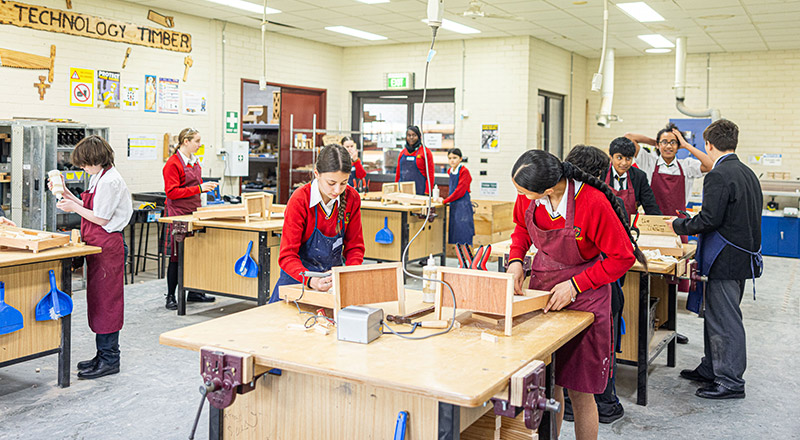 Industrial Technology Work Rooms
We support students' practical studies with industry standard experiences and facilities.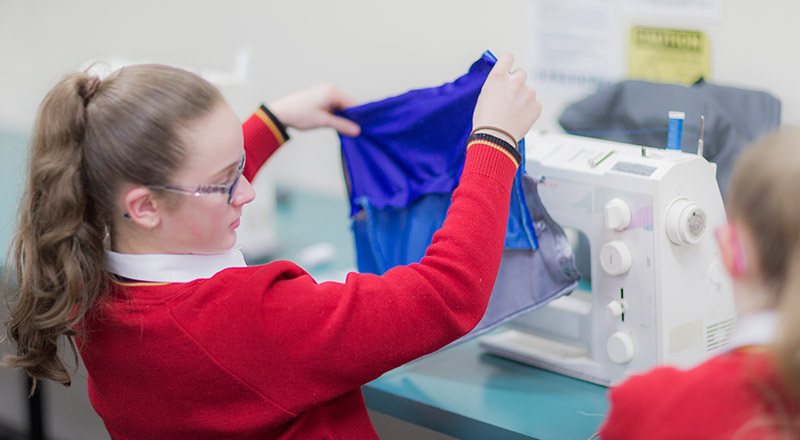 All of our elective studies are supported with high quality, contemporary learning spaces.
Outdoor Areas
Students at St Clare's also enjoy making the most of the school's outdoor areas. These include: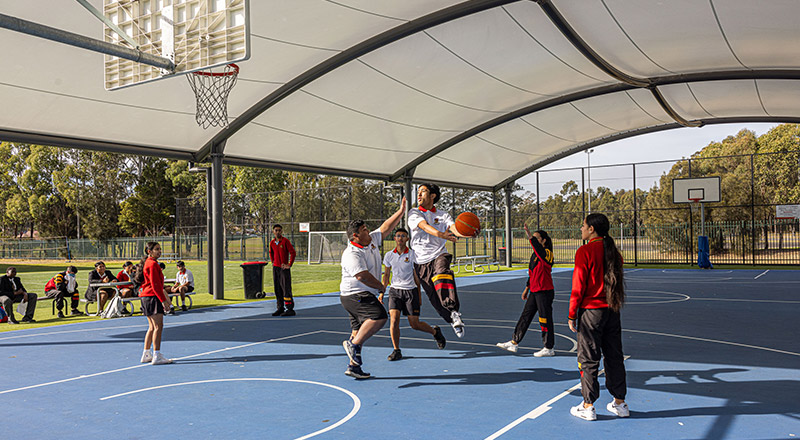 A large basketball court is one of a number of areas available for students to engage in physical activity and, being undercover, it can be used all year round.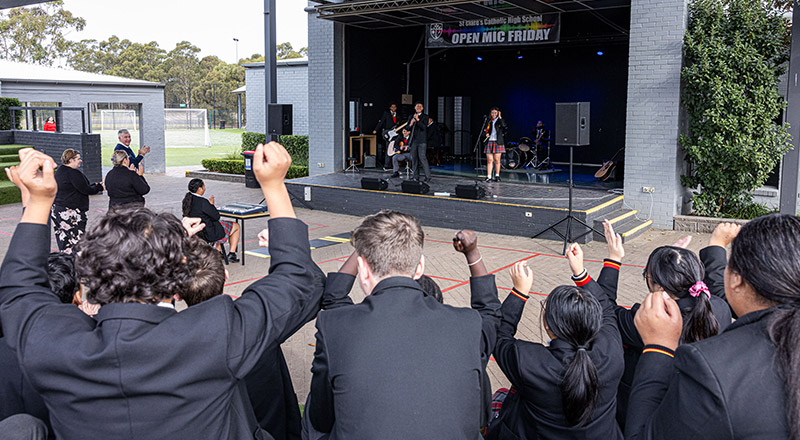 This beautifully designed outdoor, undercover space provides a location for school gatherings and performances with its tiered seating and stage area.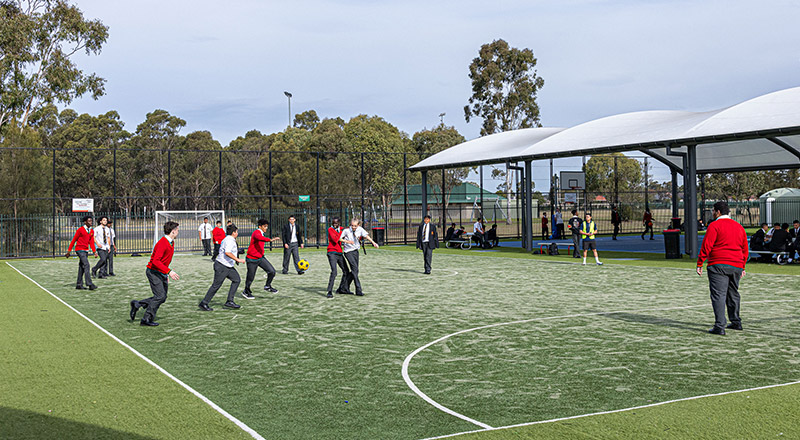 We strive to offer our students a range of activities and sporting opportunities that help to develop the whole person and have a number of open outdoor areas and sports courts available.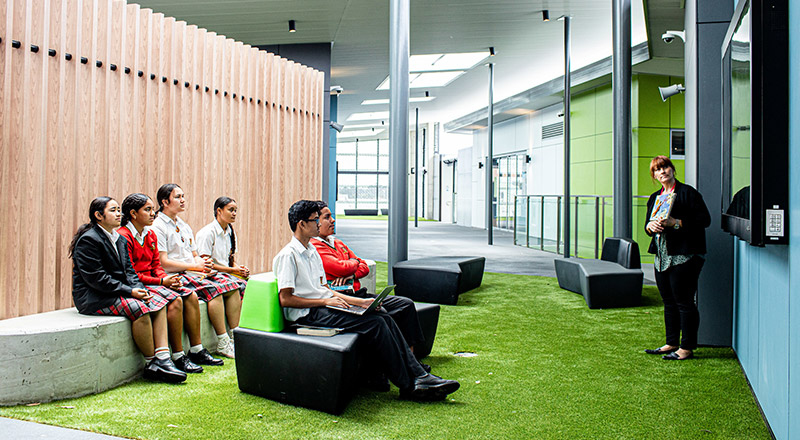 Our indoor learning spaces flow into outdoor spaces that support contemporary learning and teaching approaches and a variety of learning activities.
Visit St Clare's today!
See for yourself why we're such a great place to learn.