Our Story
Transforming the learning of each student every day.
Praise God by Your Life
St Clare's is proud to be part of Catholic Schools Parramatta Diocese's system of 80 Catholic primary and secondary schools operating across Western Sydney and the Blue Mountains providing more than 43,500 students with a high-quality, low fee Catholic education.
At St Clare's Catholic High we focus on providing quality teaching and learning that challenges each student to strive for academic excellence and improvement. It's our mission to provide a creative and safe learning environment, and a place where the students' faith is enriched.
Our mission is to
provide excellence in education

:
Our mission is supported through our key values of:
Respect
Compassion
Service
Leadership
Reconciliation
Quest for knowledge and skills
Our School Crest
The red cross of our crest represents hope and life for Christians and reminds us that our actions and observations are based on love from the heart.
The four leaves allude to nature and creation, one for each academic year. They recall St Clare, 'the first plant' of St Francis and the crook of the Good Shepherd Parish. The sun and moon remind us of St Clare, 'a Light for the Way' along with Christ, "the Light of the World".
The Christian perspective along with the Aboriginal Dreamtime stories of the Sun Woman and Male Moon as creative forces, present a rich partnership with the community.
The black background highlights the Christian paradox of light from darkness, hope for the hopeless and life from death.
The motto 'Praise God by Your Life' entreats us to strive for wholeness. It is in the ordinary everyday living of our life that we demonstrate God's love and glory.
Our School Crest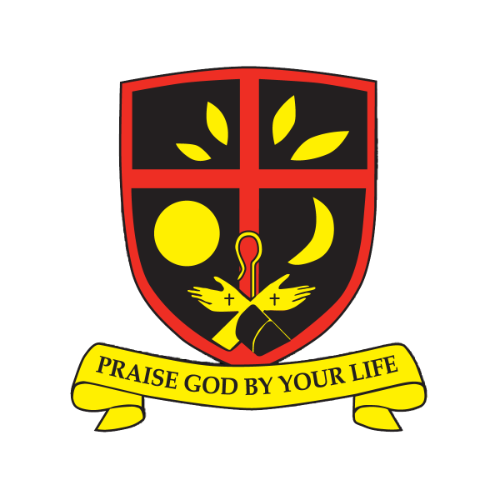 Testimonials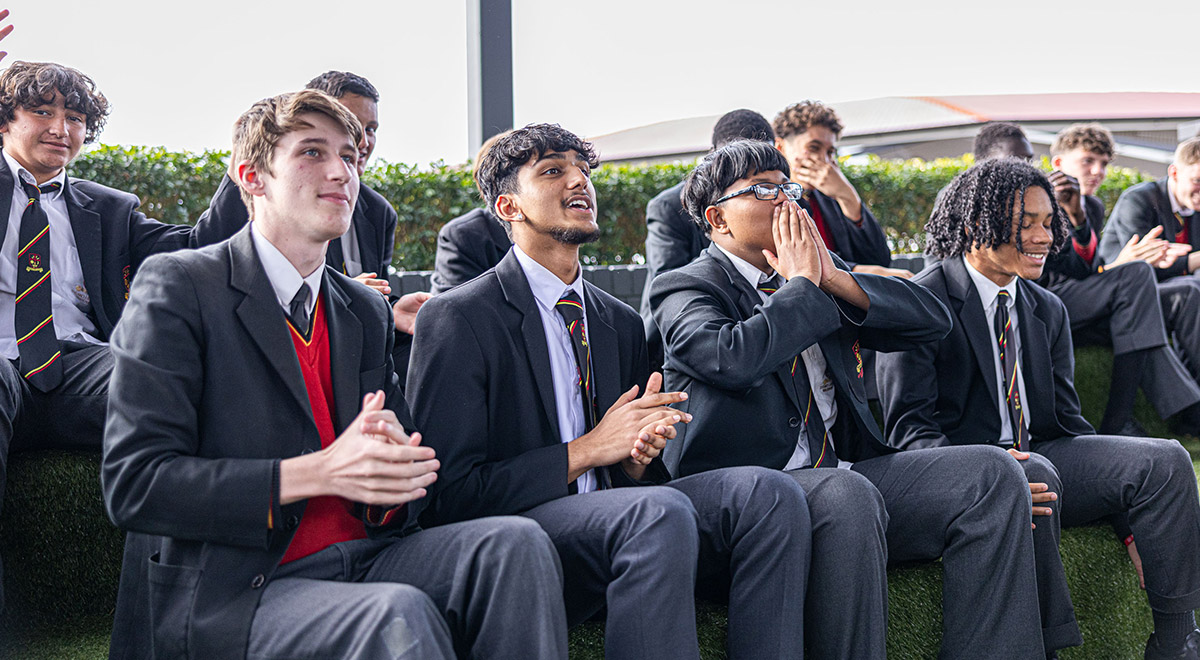 "As a Year 12 student, my teachers and friends have acted as a fantastic source of information, assistance, and encouragement, pushing me to extend myself in my learning and grow as an individual."
Lawrence (Year 12 student)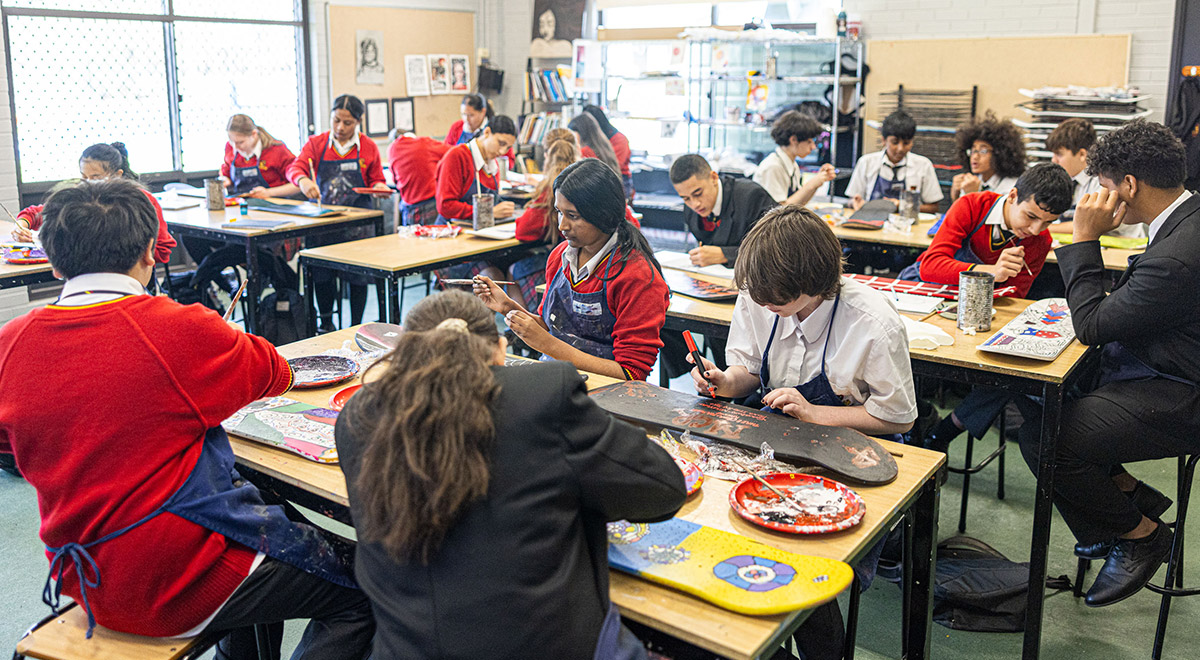 "St Clare's is a safe place, where students cooperate and succeed in reaching goals."
Isaac (Year 9 student)
Our History
St Clare's has a rich history behind its community, stemming from the opening in 1993.
In 1993, after collaboration between the Capuchin Fathers based at Plumpton, and the Catholic Education Office, meetings began concerning the construction of a new Catholic systemic high school at Hassall Grove. The new school was to be situated firmly in the Good Shepherd Parish.
The school's layout deliberately incorporated a Franciscan theme through aspects of the village of Assisi in Italy. The wide, white stone pillars encompassing the extensive colonnades, the Town Square and the long walkway or 'Street,' all have this intended Italian aspect. This was paired with a strong Aboriginal connection honouring the significance of the site in the local Aboriginal history. The first and only land grants given to Aboriginal people by Governor Macquarie were to Colebee and Nurragingy nearby.
The first Year 7 students commenced classes in 1994, and the school experienced its first graduating class of Year 10 in 1997.
In 1997, it was decided to restructure the Catholic schools in the Greater Mt Druitt area and form Christ Catholic College, with St Agnes at Rooty Hill, Loyola at Mt Druitt, and St Clare's at Hassall Grove. This came about in 1999, but after five years a further restructure was made and now the three schools together, form the Christ Catholic Community of Schools.
Year 11 studies were offered at the school for the first time in 2019, with Year 12 studies following in 2020.
Today St Clare's is a thriving co-educational secondary school for Years 7 to 12 students with a strong focus on developing confident, motivated leaders who are well-equipped with the knowledge and skills to thrive in today's world.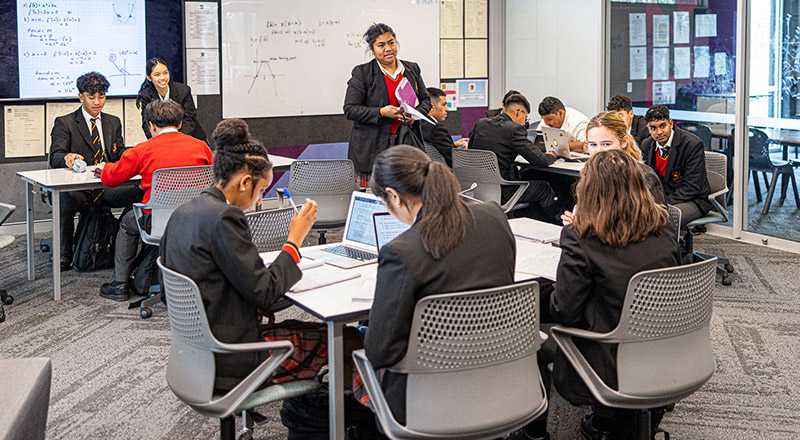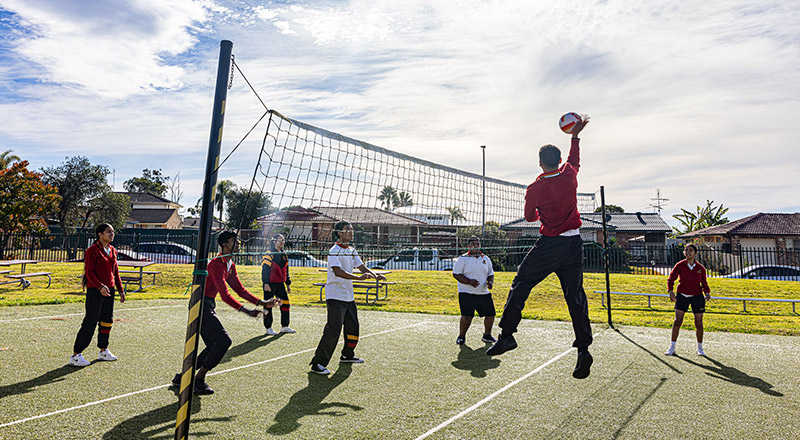 We invite you to join our vibrant learning community
Contact us today to find out how to enrol.