Time for Toast at St Clares
30 Aug 2018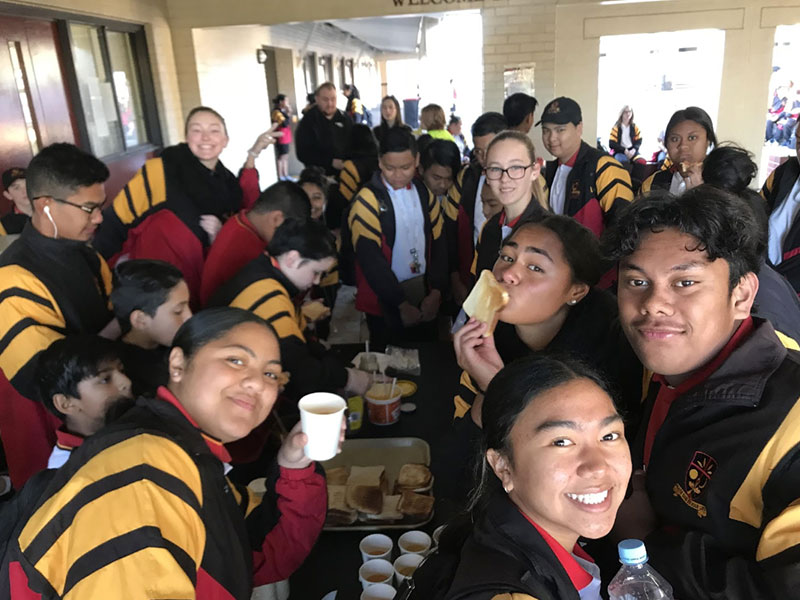 As a way of ensuring all students have a healthy start to their day, St Clare's Catholic High School, Hassall Grove recently began a breakfast program called 'Time for Toast'.
Arising from school data around latecomers and absenteeism, and also through anecdotal stories about some students not eating breakfast or lunch, Year 10 student leaders at St Clare's decided it was time for action.
In attempting to address multiple concerns, the student leaders proposed a breakfast program that provides students a healthy start to the day, creates stronger community and a sense of fun, and encourages students to walk in Saint Clare's footsteps, to be "a light for the world" through how they serve others.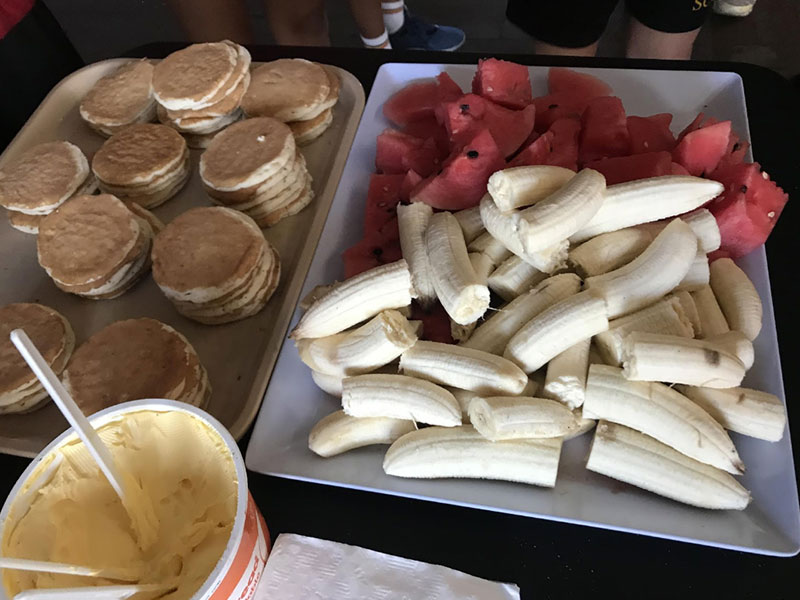 The new school student management framework provides students the opportunity to serve the school community in a volunteer capacity at the Time for Toast breakfast and collect merits. These merits then accumulate and enable students to achieve silver, gold and platinum awards.
Teachers and students alike have commented that they believe the breakfast is "a wonderful service and fantastic atmosphere" and that it's great that it "gets the community together and creates a strong St Clare's spirit."
Each morning, six student volunteers serve a range of food, including: toast, fruit, yoghurt, pastries, milk and juice. The service is able to run for free and is available five mornings a week. Foodbank, a non-profit organisation aimed providing food relief, supplies fresh fruit and bread to the program.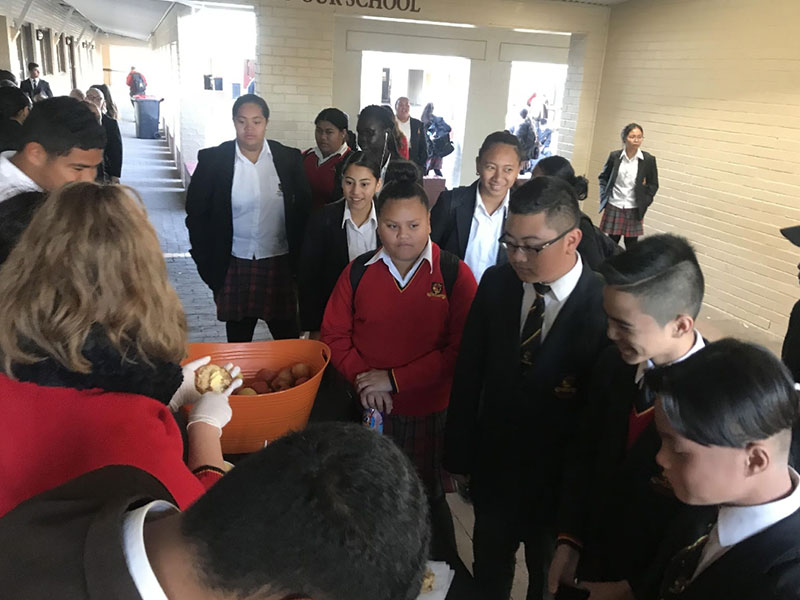 The strategic placement of the breakfast in the breezeway at the entrance to the school, ensures that Time for Toast encourages community building, as many students and teachers mill around in conversation while music plays in the background.
In a recent survey, 76% of student respondents said the program made the start of their day better. Student feedback was that Time for Toast meant they arrived at school earlier, were less rushed, were happy to help others, had more energy and better concentration in class, and were happier during the day as a result.