Students embrace Indigenous cultural journey
12 Dec 2018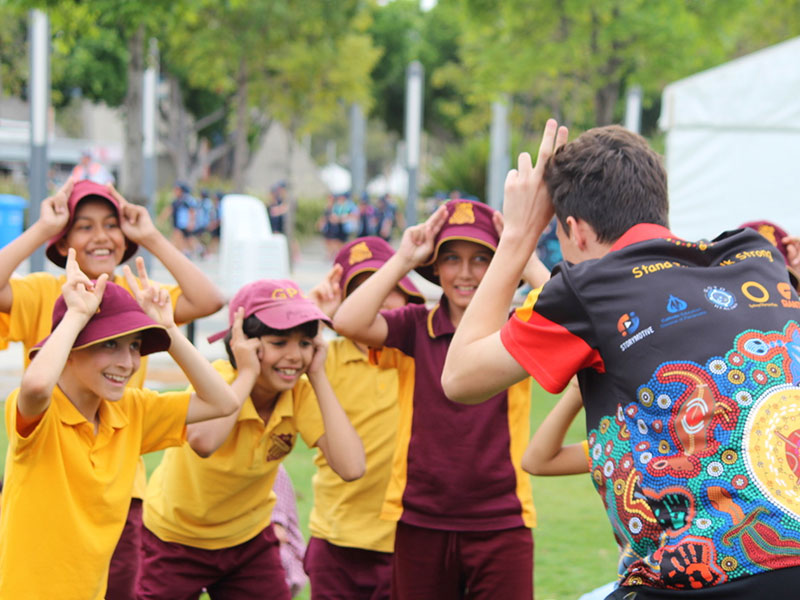 (Youth Leaders applied their knowledge of Indigenous culture and put it into practice by conducting activities for Primary School students at the Murama Cultural Showcase in Sydney Olympic Park)
Around 40 students from 10 Catholic Education Diocese of Parramatta schools attended the third annual Murama Youth Summit for a deeper appreciation of Indigenous culture and to learn how to keep culture alive!
Murama, an "on-country" youth leadership camp, empowered students from all over Australia and overseas to lead their schools and communities towards a deeper cultural understanding and appreciation.
Catholic Education Diocese of Parramatta (CEDP) students came from Xavier College, Llandilo; Bede Polding College, Windsor; Catherine McAuley, Westmead; Emmaus College, Kemps Creek; Loyola, Mt Druitt; St Agnes' Catholic High, Rooty Hill; St Clare's Catholic High, Hassall Grove; St Columba's Catholic College, Springwood; St John Paul II Catholic College, Schofields and Nirimba and St Mark's Catholic College, Stanhope Gardens.
The Jarara Indigenous Education Unit helped coordinate the students' involvement, beginning their Murama journey with leadership development and cultural activities at Lutanda Yarramundi. CEDP students then put their learning into practice by leading activities and games with visiting primary schools at the Murama Youth Summit at Sydney Olympic Park.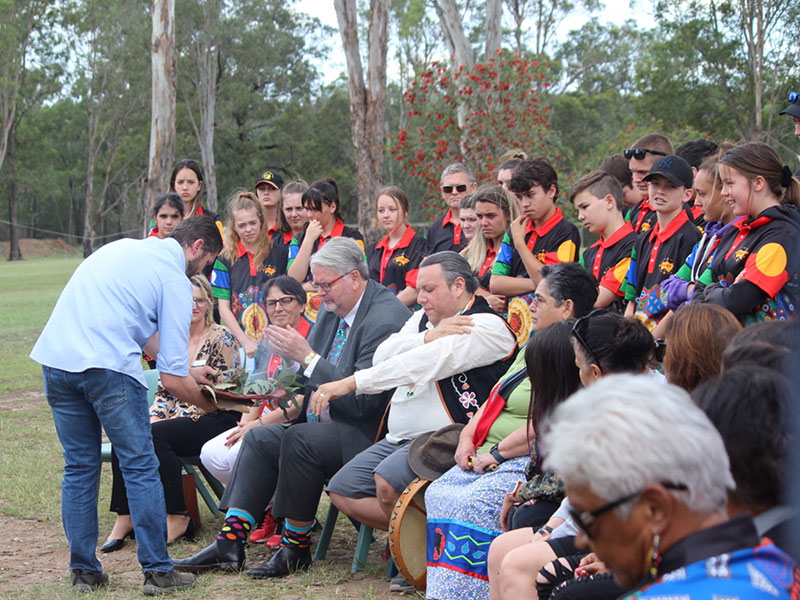 (The third annual Murama Youth Summit was opened with a special smoking ceremony for all visitors, teachers and students)
Event organiser Dr John Hunter said Murama brings Indigenous youth together to celebrate culture, connect with Elders, each other and empower them to lead their schools and communities towards deeper cultural understanding and appreciation.
"Our youth experience the effects of intergenerational trauma without even understanding the shadows of grief we carry from the past and the impacts they cause in our lives," Dr Hunter said.
"It is a resilience based cultural intervention program based on the strengths of Aboriginal culture which aims to heal our communities. The program focuses on belonging, kinship and traditional values as the stepping stones on a right of passage to reweave the cultural connectedness between individuals, families and the community," Dr Hunter said.
Co-sponsors Baabayn, and some of its Elders spoke to the youth during the summit sharing their stories about being a part of the Stolen Generation and how being separated from their siblings and family members affected their relationships with people later in life.
Mt Druitt local Aunty Marie Mielito was at the summit and she shared parts of her moving story as a Stolen Generation survivor. She said she used to wonder as a child "what was wrong with me!" and "copped a lot at school".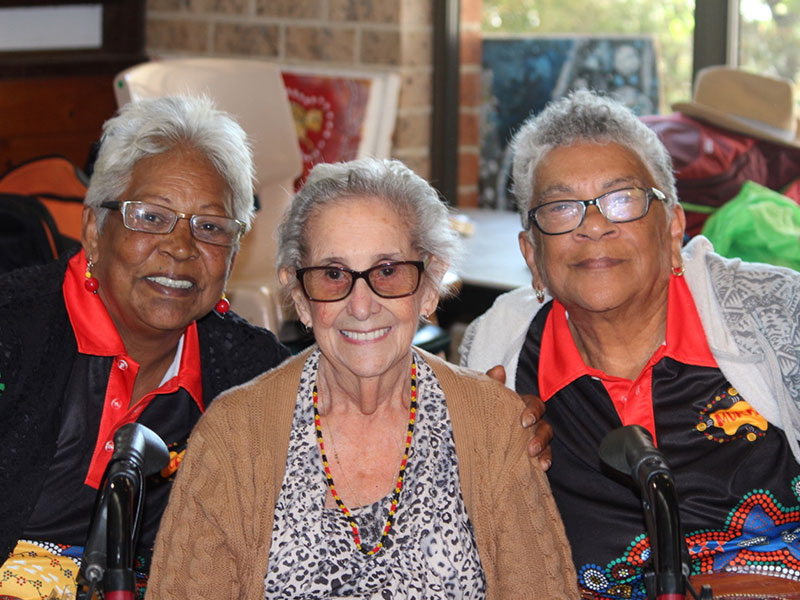 (BAABAYN Elders Aunty Daisy Barker with Aunty Marie Mielito and Aunty Jenny Ebsworth)
One of the biggest messages the Elders passed onto the youth at the summit was to "live life to the fullest, respect your elders and remember your culture".
With that advice at the forefront of the students' minds, they spent most of the second half of the summit at Sydney Olympic Park leading cultural Indigenous activities.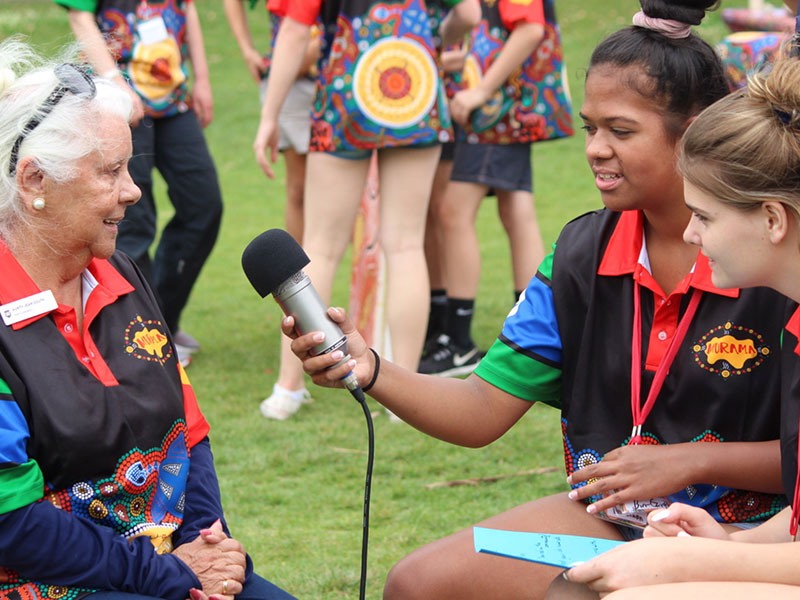 Jarrara Aboriginal Education assistant Anne-Maree Bridge said she is so proud of the students for stepping up and putting a lot of effort into being self sufficient, especially when they are out of their comfort zone. "There have been smiles and tears, and it has been great seeing the elders mix with the students," Mrs Bridge said.
Xavier College student Noah said he really enjoyed meeting new people and making new friends like Troy Schrieber from the North Queensland based Miriki Performing Arts Group.
Bede Polding College student Thea said she has really been able to embrace the Aboriginal culture which has helped her to educate the younger students in creating artwork made out of sand and clay.
"I now have a better understanding about our Indigenous heritage and how important it is for us to keep traditions alive," Thea said.