Pay It Forward Tree
23 May 2019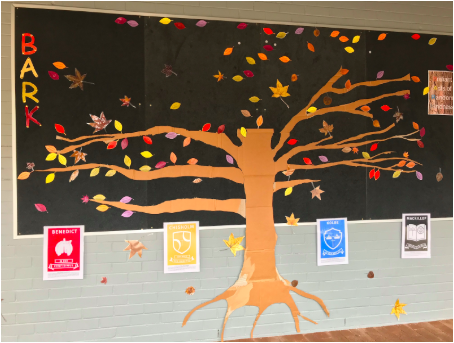 The St Clare's community has once again come together to create a great initiative which has not only helped our community become kinder people but also allowed students' to perform 'Random Acts of Kindness'.
The entire tree represents the 'Random Acts of Kindness' our community have been experiencing, in the spirit of 'International Pay It Forward Day' celebrated on Sunday 28th April 2019. Leaves with a variety of acts of kindness written on them such as opening a door for someone, asking someone how their day is and picking up rubbish, were distributed to students. After completing the activity students' stuck their leaf on the tree, allowing the tree to gradually grow. The tree is a symbol of the growing kindness alive in St Clare's.
Our school community really enjoyed the Pay it Forward tree as it helped us to teach one another to always be kind. It has allowed both staff and students to reach out and help those in the community, for we know that random acts of kindness can change a person's day, and it's great that the entire school were on board with this initiative! Thanks to the teachers, Learning Mentors and student leaders who helped the school to become a kinder place. Also a huge thank you to all the students who helped with cutting out leaves, helping support the school and getting involved in a community activity. Great work St Clare's.