NSWCCC Boys Basketball Championships 2019
31 Oct 2019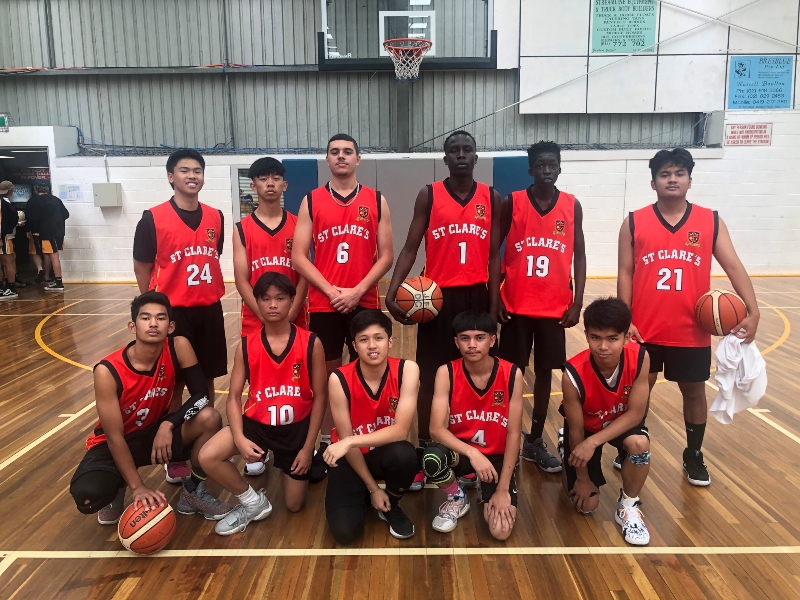 On Monday 28th October 2019, Mr Carlos and a group of St Clare's boys competed in the NSWCCC Basketball Championship.
All those who played in this team showed great sportsmanship and the St Clare's community are proud of their efforts and achievements. The results of the day were as follows:
Game 1 vs James Sheehan Catholic High School Orange: Win! 51-41.
Game 2 vs St Edward's College Gosford: Loss 51-34.
Game 3 vs De La Salle College Caringbah: Loss 30-25. Unfortunately this was a must win game for the team to progress to the 'Championship' quarter finals.
The team did however finish 3rd in their pool rounds, meaning they qualified for the 'Plate' quarter finals. Unfortunately, they were not successful in winning this match, being defeated by Trinity Catholic College Lismore, 55-31.