Blacktown high school leaders share their future goals
22 Feb 2022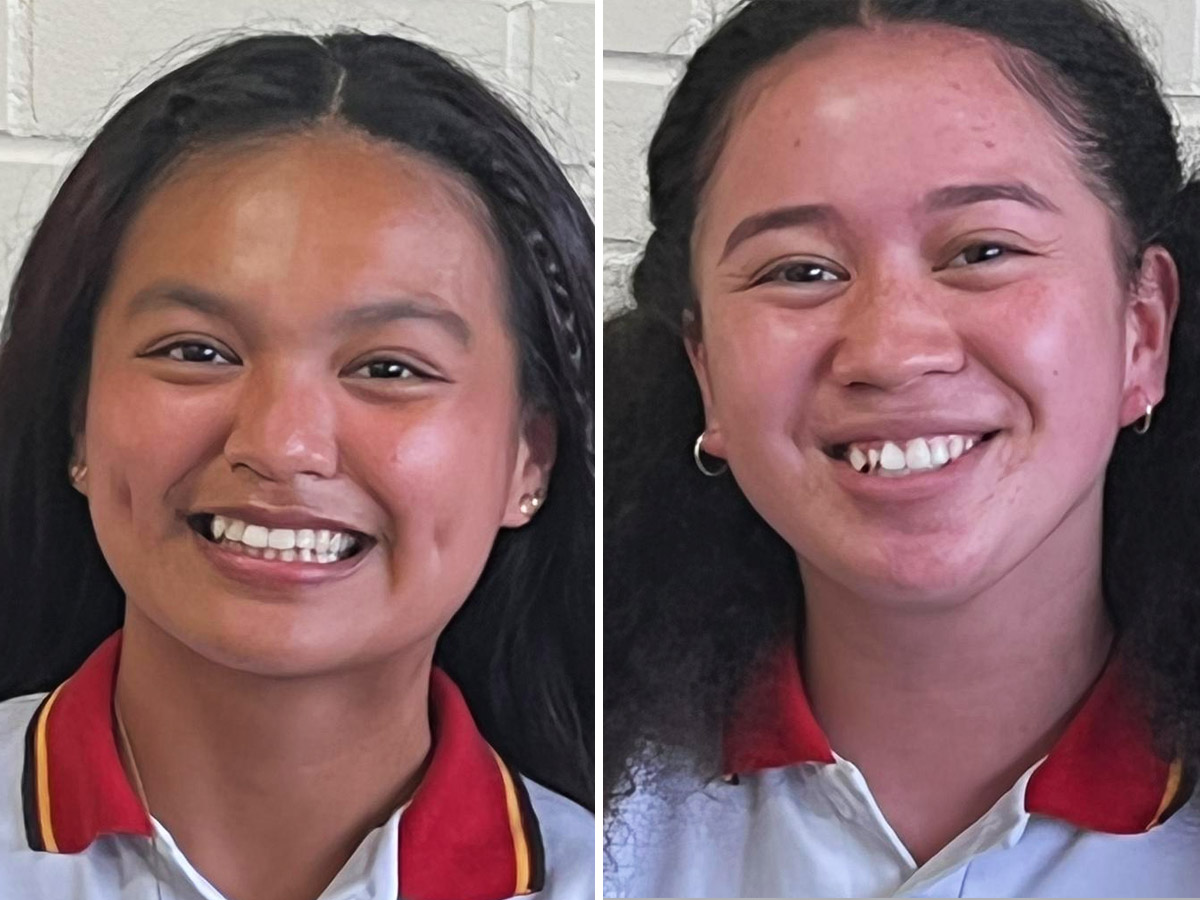 St Clare's Catholic High School Hassall Grove Captains; Jade Milag & Kazvaana Piho
As we go into another school year, the Blacktown's school leaders are preparing to lead and motivate their fellow students through 2022.
From natural leaders to future sports stars to the educators of tomorrow, the school leaders of western Sydney have shared what makes them a leader and what their futures hold.
Meet the region's young and upcoming leaders for 2022.
School Captain Jade Milag
Calling Australia home for the past four years, St Clare's Catholic High School captain Jade Milag was originally born and raised in the Philippines, speaking Tagalog. The student leader said being at St Clare's has taught her to grab opportunities when they present.
"Growing up, I have always been the person that my friends leaned on for help and advice for their problems," she said. "I've always loved helping and supporting people, no matter who they are or how much we know each other. Additionally, art and music keeps my days light and bright, as well as having God, my family, and friends right next to me."
What makes you a good leader?
I believe bringing joy and positivity towards other people has an impact on you. Hence, being a good leader is really all about being optimistic and encouraging other people, whether it be a friend or a stranger. This manifests in the creation of a great environment, as you surround yourself and everyone else with love and happiness. To become a good leader, you need to have a strong sense of understanding and acceptance. This helps you to have a more open mind and to respect those who have a different perspective.
What are your future aspirations?
I am blessed to have a variety of possible options for my future. I aspire to teach younger generations about important topics such as mental health issues, to provide awareness for their own future.
School Captain Kazvaana Piho
Born in New Zealand with Cook Island heritage, St Clare's Catholic High School captain Kazvaana Piho is a student leader at the Hassall Grove school. Passionate about the creative arts, Kazvaana is a dancer who has competed in competitions such as 'Bring It On' and been a part of dance crews and dance schools outside of school.
What makes you a good leader?
I've always been inspired by Gospel values and I try to live these out in my life. Leadership to me is not about the position, it is about how you act and how you relate to people. More so, I've never been embarrassed by struggling with life's challenges. I enjoy finding a way through things whether it is on my own or with the help of people around me. I have appreciated my experience as a leader and the responsibilities it has brought.
What are your future aspirations?
I grew up loving dance because of my brother and father who were once passionate about this form of art. I entered into talent quests with friends for fun which turned into me enrolling into a dance school. In high school, I auditioned for a dance crew, choreographed for a musical as well as the 'Bring it On' team.
What I find beautiful about dance is it has allowed me to communicate my emotions through moves. I love storytelling. It's my escape. With acting, I was drawn by the emotions characters bring out on screen. I've always been someone to put myself into the other person's shoes to try to find an understanding of who they are and what they do. It's a masterpiece when you watch a film or a dance piece be built from the ground up.