Basketball Gala Day
25 Mar 2019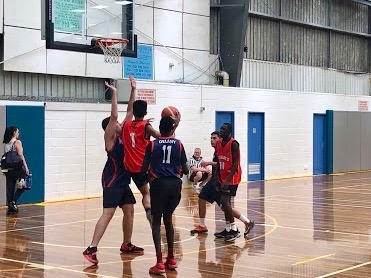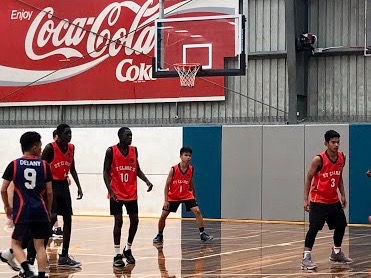 On Monday February 25th 2019, two teams from St Clare's Catholic High School competed in the annual PDSSSC Opens Basketball Gala Day held at the Penrith Valley Regional Sports Centre.
Our college took one boys and girls team for the day and they represented our college with pride and showed great sportsmanship in each of their games.
Our Clare girls started off their day with a win against Delaney College playing with high energy throughout the game. This energy would continue throughout the rest of their games, however would fall short of the win against Loyola and Caroline Chisholm in two very exciting games. The girls also lost their last game of the day against a competitive OLMC team. The girls and their coach, Ms Mitchell should be very happy with the way they competed in each of their games, playing with a high level of energy, spirit and fun.
Our Clare boys also competed at a high level throughout the day going away with a record of 2-2. They lost their first game against an energetic St Mark's Catholic College but backed it up by winning their second game comfortably against Maronite College of the Holy Family (MCHF). They would lose their third game against the eventual PDSSSC Champions St Andrews College, which was the best game the boys played throughout the Gala Day. The boys would finish 3rd in their pool and played the 4th place Delaney in pool A and the boys won this game very convincingly. Mr Carlos was the coach of this team and was very pleased with the way they played their games.
Our students showcased their talents and played with sportsmanship throughout the day and we should all be proud of their efforts during the Gala Day.
The students that represented our College:
Boys
Acuel Deng
Khyl Bautista
Ronald David
MJ Rivera
Jason Tembeleski
Justine Gutierrez
Derek Ramos
Mac Athieu
Dheo Delgado
Girls
Flavina Teafu
Adut Deng
Kaylen George
Claire Summers
Elizabeth Jennings
Jadine Roman
Keila Heisken
Hania Goro
---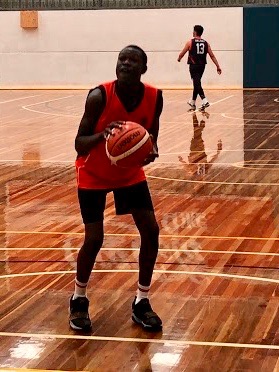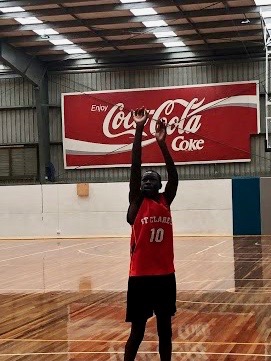 On Monday 25th, February. A combination of Year 11 and Year 10 boys went to participate in the PDSSSC Basketball Opens Gala Day.
Our first game, St Clare boys were against St. Marks. We were leading in the first 10 minutes of the first half, but then the boys started to fall apart from second half on. Being unlucky, we lost to St Marks.
In our second game, St Clare was against CMHS. We were ahead all game, with numerous points coming from all our boys. We are proud to say that we were the victors within our second game.
Our third game, we were against, St Andrews. Throughout the whole game, both teams were battling it hard. Our boys, were leading by a margin within the first half. Which was feat to not be underestimated.
Again, we were unlucky and we conceded defeat against St Andrews.
Our last game, was the losing bracket game. The boys were matched up against Delany College. As for the last push, our boys were scoring left and right coming out victorious against Delany College.
Overall, the Opens Gala day was a successful day, despite the losses. All the boys were able to show their talents and represent St Clare at an event which is highly regarded.
Competition was fierce, with schools with big reputations for being tremendous at basketball. Within St Clare's pool, we were placed against schools, which were well regarded for their basketball pedigree. These schools were, St. Marks, St. Andrews Catholic College and CMHS, and in our final game, we played against Delany College. We are proud to say that we won 2 out of 4 total games played.
---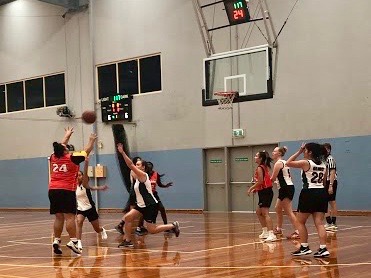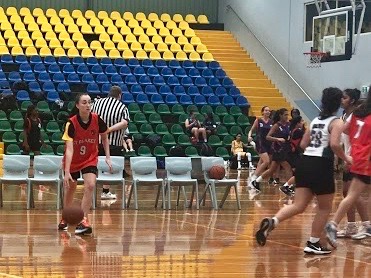 On Monday 25th, students from Year 10 & 11 participated in the PDSSSC Opens Basketball Gala Day.
The day was a new scene for students because we had not played many of these schools in basketball before. Although our opponents were bigger than us, we didn't let that dishearten us as we all gave a sustained effort and had fun.
Our girls team played against Delany, Loyola, Caroline Chisholm and OLMC, winning our game against Delany. We only lost by four and two points so they were close games but I can say that the heart and team spirit was definitely there, and that's what made the day a success. Every player contributed to the game and to the great teamwork we displayed. We encourage and uplift one another and I am proud to have been part of the team.
---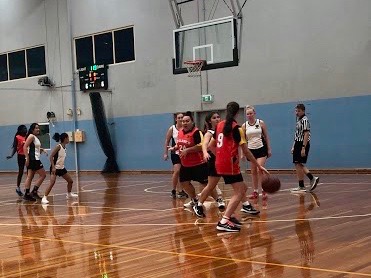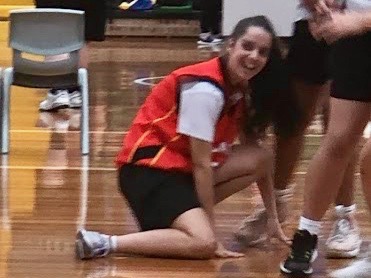 On Monday the 25th of February, a handful of girls from years 10 and 11 attended a Basketball Gala Day.
The Gala Day was held at Penrith Valley Regional Sports Centre, where we versed various other teams from schools within the Parramatta Diocese. There were two competition groups and within the group we were placed in, our competitors included Delany, Caroline Chisholm, Loyola and OLMC.
The senior girls gave continuous effort on the court. We won our first game against Delany College (23 - 14). Unfortunately, despite the teams excellent efforts, we lost the remaining three games. Although, the scores throughout the day were quite close, only losing by a few baskets. All the girls should be very pleased with their efforts and constant determination!
As a team, we were unsuccessful in making it to the finals, however every girl displayed immense levels of persistence and never gave up. We all fought to the very last second.
As a team who have never properly trained or consistently played together, I was pleasantly surprised with the display of teamwork. Every girl received their fair share of the ball and everyone had an attempt at scoring a basket. We were very supportive of each other, which you definitely could see through our performance. To add to this, the girls demonstrated outstanding talent and skills on the basketball court against the opposing teams. Everyone had their own individual strong points which helped to boost the quality of the game.
Overall, the gala day was an enjoyable experience, and the girls played extremely well! You all should be very proud of your performance!
A huge thank you to Ms Mitchell for coaching the senior girls so well, and thank you to all of the girls in the team who competed to represent St Clare's.