At St Clare's Catholic High School we value the unique nature of each individual student.
We welcome and celebrate diversity in culture, language background and talents. We strive to develop each individual according to his or her potential, and to prepare students with diverse learning needs for full, active and meaningful participation in society.
The school operates within an inclusive framework. This means that students with diverse learning needs are primarily catered for within the mainstream classroom, with the specialist support of the learning support team.
Programs, policies and practices have been developed to cater for the diverse needs of students with disabilities. The needs of students with a cognitive delay, language disorder, specific learning difficulties, mental health issues, literacy difficulties, and for those who have a language background other than English, are important and catered for.
Our teaching theory states that students learn best when they are experiencing success through engaged learning with appropriate tasks, leading to responsibility for their learning.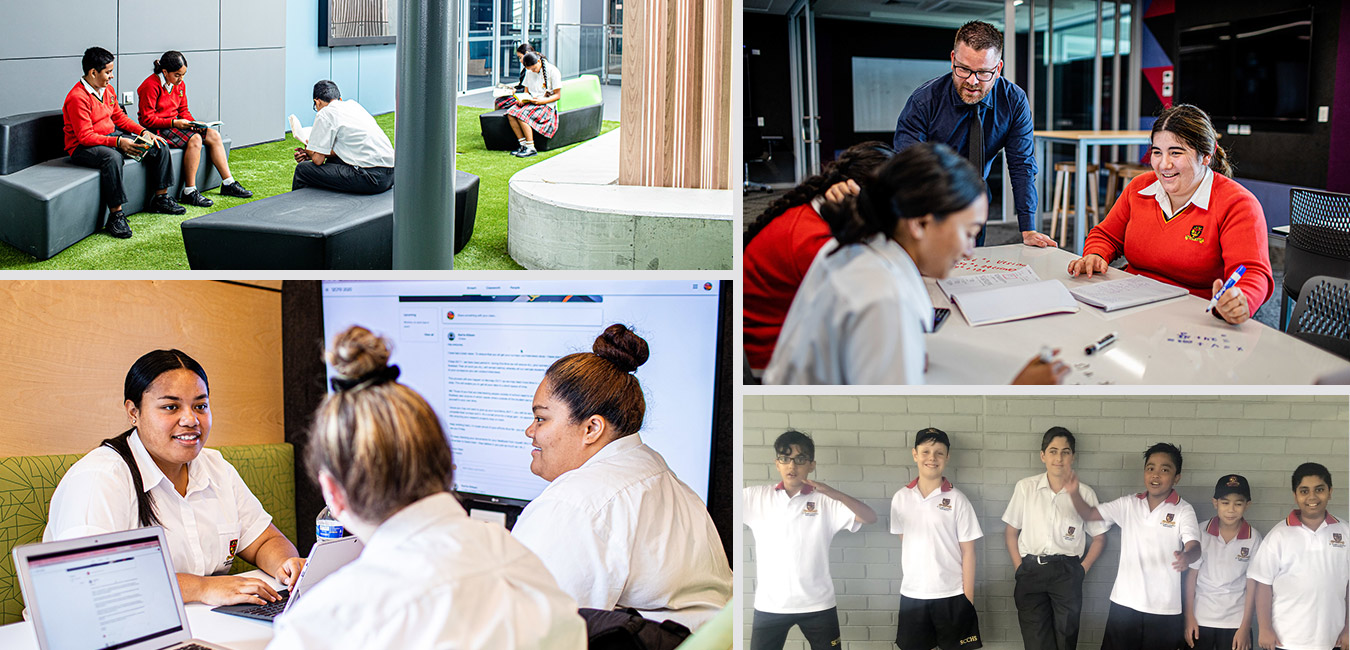 Therefore the learning support team will:
recognise the critical role of the classroom teacher in identifying the diverse needs of students, and adjust their teaching programs for the range of students in their classes


assist LOL (Leaders of Learning), to work with their staff and members of the learning support team, with adjusting classroom tasks, assignments and assessment tasks to cater for the range of students within their classes


provide support and opportunities for professional development for all staff, to further their skills in teaching and supporting the full range of students


identify and access students with diverse learning support needs and provide support according to their needs and within the constraints of supplied funding


provide a yearly individual plan (educational, transition, behaviour or health) and evaluation for all funded special education students, and regularly meet and liaise with parents
provide individual, small group and class support, where possible, to ensure support is catering to students' needs


liaise with school staff and outside agencies to support the needs of students with learning difficulties


liaise with feeder schools to identify and track students with learning support needs


apply for and administer special provisions in the ROSA, for eligible students


identify students with high literacy and numeracy support needs, particularly on transition to the school or after the NAPLAN assessment.