Religious Education is central to the total school program
Religious Education is education in faith or catechesis which involves the awakening, nourishing and developing of a person's life of faith through formation of the mind to think critically and reflectively. From the formation of the heart springs character, virtue, spiritual depth and development of practical skills in whatever field of endeavour one pursues.
Our aim is to give our students a strong religious education, to develop in their understanding and appreciation of our faith, other religious faiths and Australian society, and establish within the school a specifically Christian climate which will form the basic framework for the total education of the individual student and the continuing formation of the staff members in the knowledge, love and likeness of Jesus Christ.
The Religious Education Coordinator is given the challenge of ensuring that the message of Christ in its fullness is passed on, and shared with students.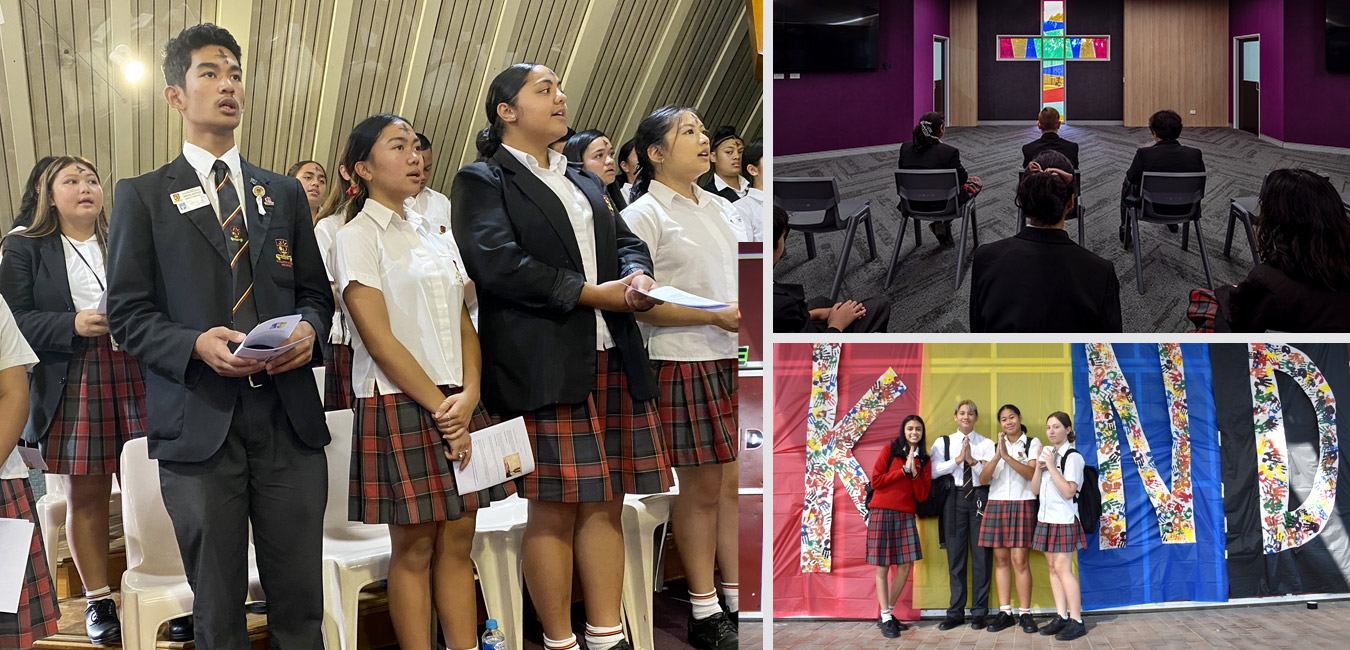 The Religious Education program aims to help students to:
grow in awareness of their relationship with their loving God
deepen their relationship to God in their social contacts with the church community
be open to the gift of faith as an invitation by which God is revealed in Jesus, in the church and liturgy, in scripture, in creation and in the events of daily life, and be able to respond with love and worship in personal and communal prayer
respond in a truly Christ-like way to the issues which confront them in their daily lives, be they religious, moral, social, political or economic
mature as Catholic young men and women with Jesus Christ, Mary, St Ignatius, St Francis, St Agnes, and St Clare as models
become more open to God's will and spirit and so ensure that their faith and commitment really make a difference in their lives
accept the challenge of their faith convictions by willingly leading a life of service to others, where their faith and commitment really make a difference in their lives
act respectfully and responsibly by preparing our students for active participation in the local parish and broader community.
Our Religious Education program is a multifaceted process involving much more than the activities of the formal Religious Education classroom.
This includes:
Masses and liturgies
daily prayer including the Angelus
social justice initiatives such as St Vincent de Paul Winter and Christmas Appeals, Project Compassion and the Diocesan Works Fund Appeals
retreats and reflection days
community service and volunteer groups
World Youth Day and Australian Catholic Youth Festival
Religious Education program (Year 7 – 10)
Studies of Religion I and II (NESA course, Year 11 – 12)
Catholic Studies (NESA course, Years 11 – 12).