St Clare's library is a centre of learning, reflecting the life mission of Jesus Christ, to serve the educational needs of the young men and women who attend the school.
We provide materials and services for the library users through a multimedia collection, based on desired outcomes of the curriculum, for the use in both teaching and learning situations and for recreational purposes.
Our collection has been developed with consideration for the interests, ability level and individual needs of all users, with particular emphasis on students with special needs, gifted and talented and ESL students.
Today students face an information-rich future in which change will be one of the few constants of their life experience. Their ability to adapt and fulfil their individual potentials will require them to be lifelong learners and independent decision makers.
St Clare's library service endeavours to develop among its individual users a love of learning, the skills of learning, and a belief in the importance of self-direction in learning.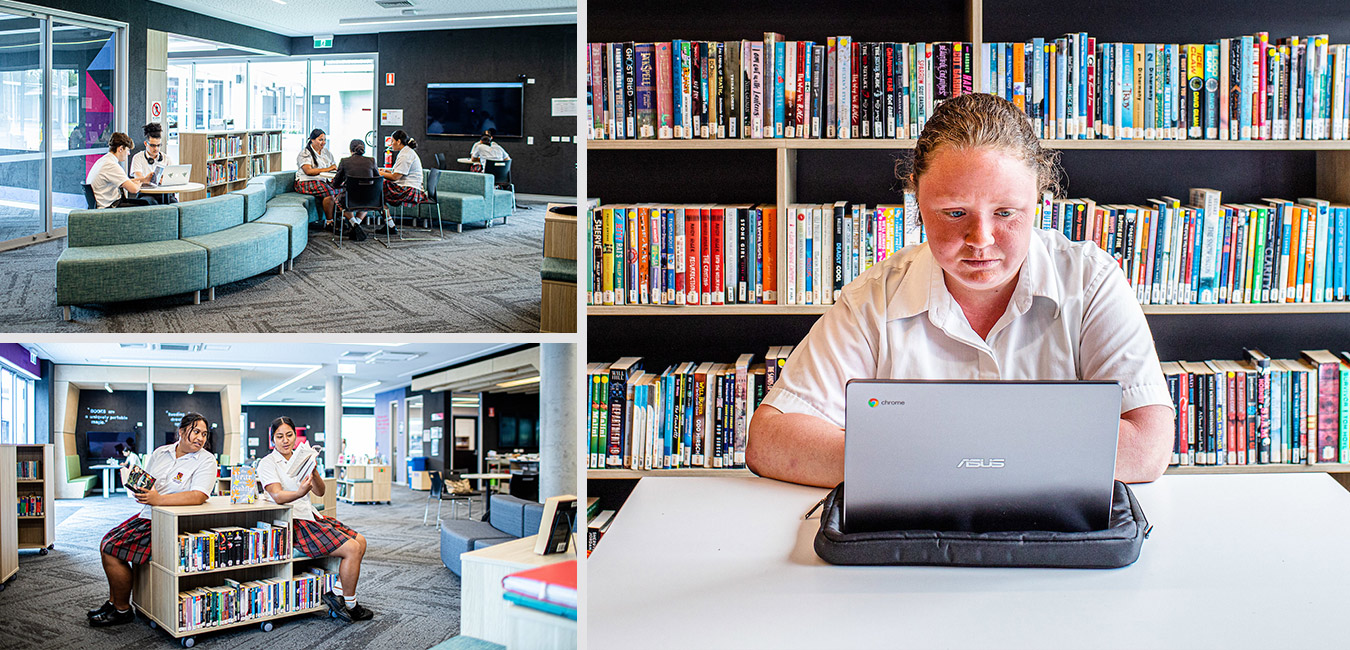 elibrary
CEDP school libraries are physical and digital places of inquiry and reading.
eLibrary is the digital gateway to the range of quality online resources that encourage and enhance reading and support inquiry learning.
Access our elibrary