Discover what life at St Clare's Catholic High School by browsing our latest news articles and social posts.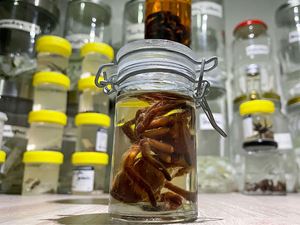 A western Sydney teen's obsession with spiders, known affectionately by his friends as 'Spider-Man', has discovered and named his own species on the Central Coast.
Categories: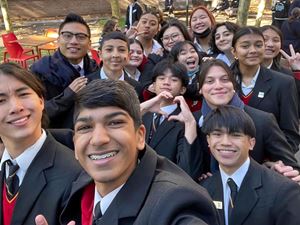 Meet Milan Prasad or 'Spiderman'. The Year 11 student's interest in spiders recently led him to discover a brand new species of peacock spider, the Maratus expolitus which in turn helped him to become a published scientist.
Categories: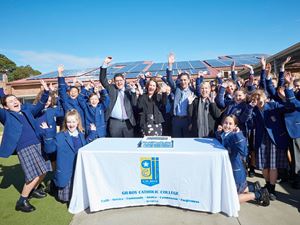 Nineteen Catholic Education Diocese of Parramatta schools have `switched on' to free solar power and energy efficient LED lighting, under a program tipped to reduce carbon emissions of 2,442 tonnes each year across the schools. Read more...
Categories: