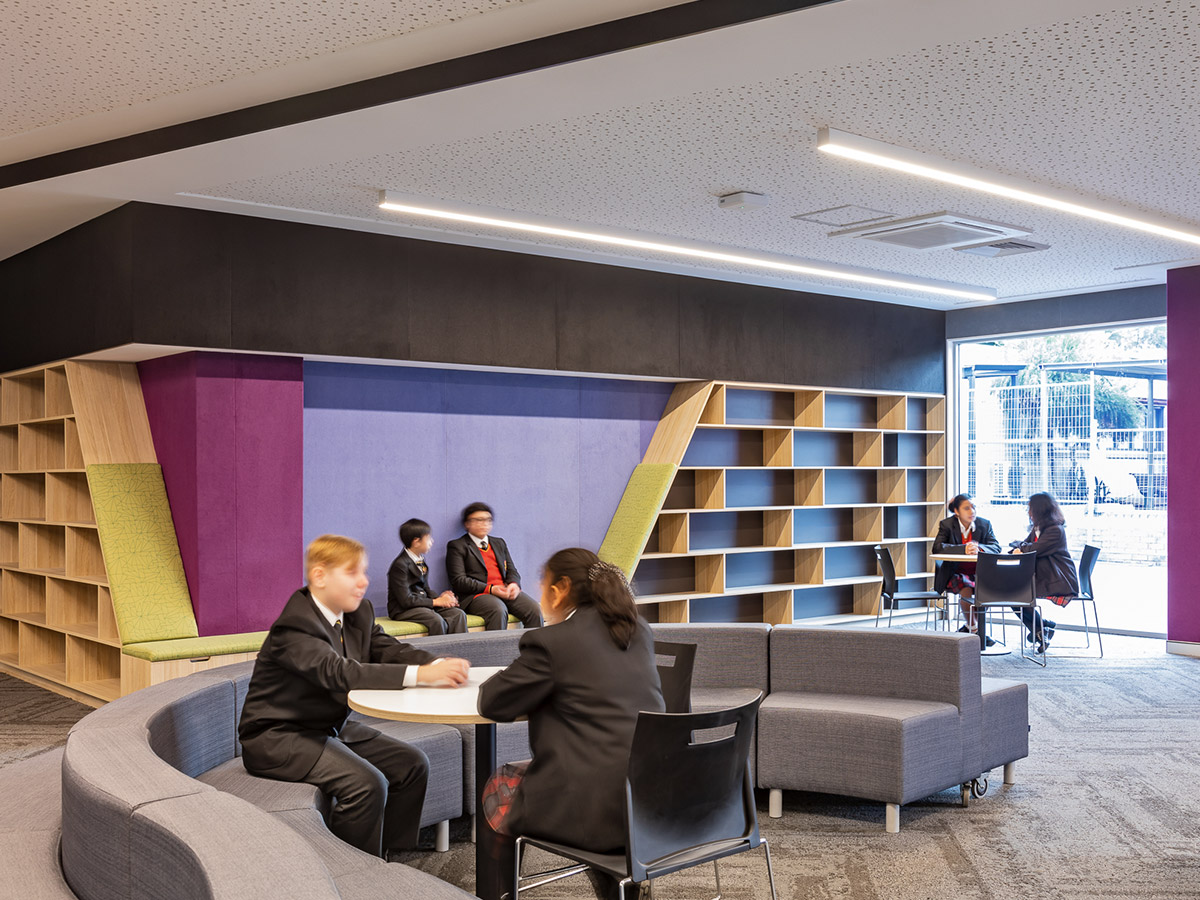 The 2020 school year has seen one Hassall Grove school go from strength to strength, welcoming its first Year 12 students.
As the Class of 2020 prepares for the HSC, the whole St Clare's Catholic High School community is also enjoying exciting new facilities including a stunning new building and two new sports areas.
The school's brand new building features nine up-to-date and versatile learning spaces, designed to support collaboration and the development of skills that will stand students in good stead in the workforce. Contemporary furnishings and design are also a highlight.
Principal Kevin Jones is very excited about the potential of the new facilities to support student learning, as well as build community spirit.
"These terrific new facilities will help us in supporting our students to reach their potential," Kevin said. "The flexibility the spaces provide will help us enable learning and the open spaces for sport and movement allow our students to revitalise before the next class."
St Clare's Catholic High School is a vibrant and joyful faith community, and this is acknowledged through the beautiful new chapel in the new building. This space has a striking contemporary stained-glass window as a focus that is also visible from the facade of the new building.
To support student learning, the school is also enjoying a state-of-the-art library well-stocked with the latest learning resources and lots of great reads too. Booth-style seating is already proving popular with students for small group activities.
New sporting facilities include a basketball court and, for the first time, a futsal court. Futsal is a scaled-down version of soccer that's increasing in popularity, particularly with school students.
Learn more about St Clare's Catholic High School